ATP Atelier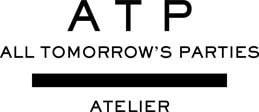 All Tomorrow's Parties is a Swedish fashion brand founded in 2011 by the long time friends Jonas Clason and Maj-La Pizzeli, who first met in the late 80's at legendary Swedish fashion brand and retail stores Gul & Blå, each recognizing in the other a passion for style rather than fashion. They went their separate ways, spending the next two decades learning the business and honing their talents before finally bumping into each other at exactly the right time, in exactly the right place. The place was Otranto, a small medieval Italian town, clinging precariously to a cliff in the south in Puglia. This is where Maj-La and Jonas spent a leisurely month with families and friends. Walking through town they found a small studio making sandals. Everyone got a pair and wore little else for the rest of the summer. And that's what sparked the idea of ATP Atelier. The rest is History :).
Bags and shoes are designed in Sweden and produced in Italy by small handicrafts from finest leather in a sustainable way.
Brand is adored by connoisseurs and influencers around the world.